​What are a Veterinarian's Responsibilities? It Depends Upon the Veterinarian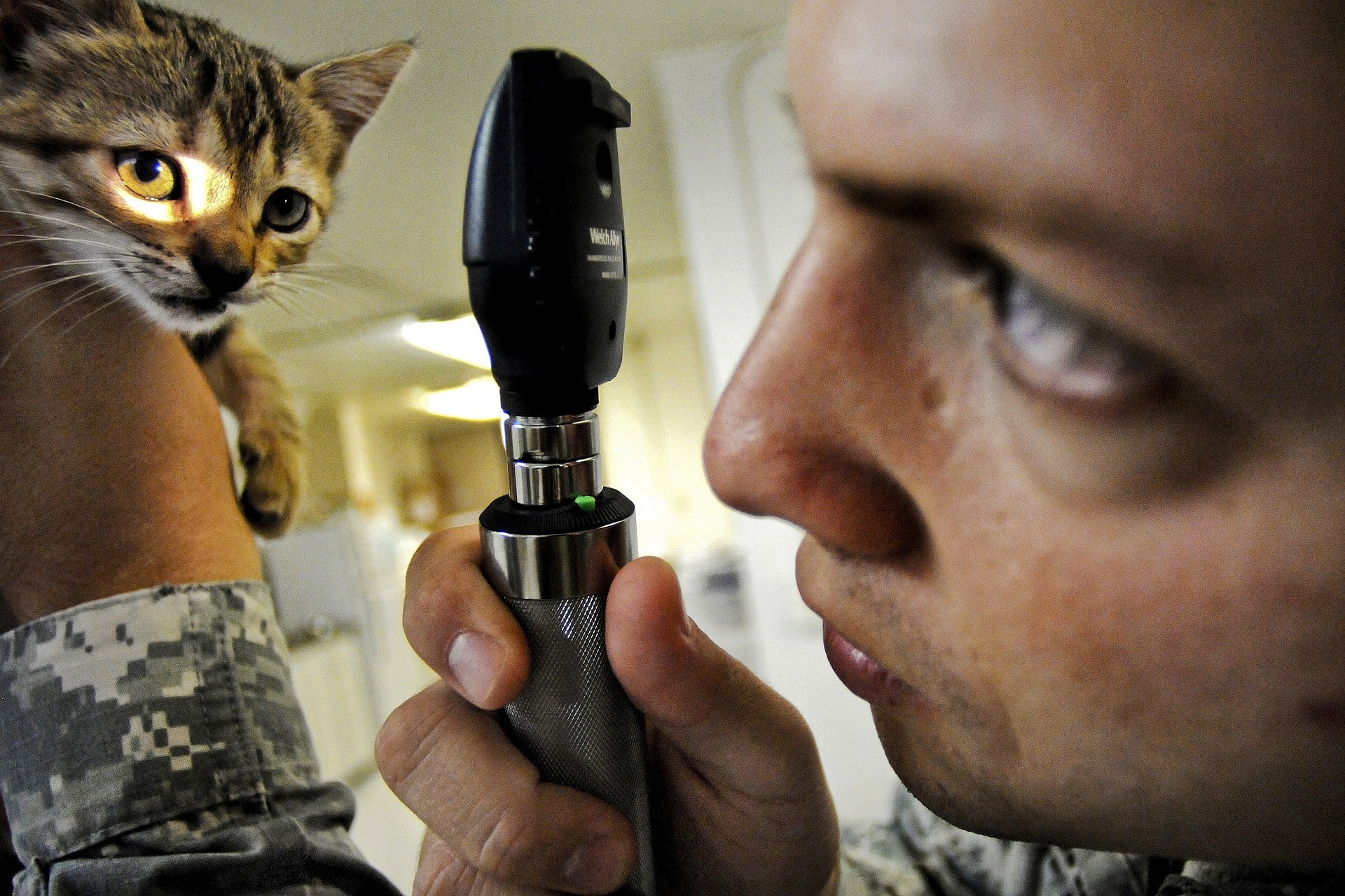 Veterinarians are licensed professionals who are trained to diagnose and treat diseases and injuries in animals, as well as being educated in the prevention of disease and the maintenance of animal health. Most people are familiar with the role of the veterinarian in caring for companion animals (e.g. dogs, cats, birds), horses, production animals (e.g. cattle, sheep, pigs, poultry), aquatic, exotic and zoo animals.
Veterinarians provide healthcare treatment to animals, just as medical doctors do to human beings. Primarily, veterinarians administer medication, vaccinations, perform surgeries, and provide general health care for companion animals. Unlike a general practitioner, veterinarians must rely strictly on signs and symptoms of the treated animal (since animals are unable to talk). 1 In the United States, approximately two-thirds of veterinarians work in private or corporate clinical practice.
The Veterinarian's Responsibilities
In the more traditional roles mentioned above, veterinarian responsibilities also fall within familiar parameters. Like human patients, animals need regular checkups to maintain and monitor their health status. Many veterinarians examine animals in their clinics, while others pay visits to farms or other facilities to perform these functions.
Prophylactic treatment (preventative treatment) is another important aspect of a veterinarian's work. Science is finding more and more diseases in animals that can be transferred back to humans, like rabies and salmonella. 2 Veterinarians also carry out euthanasia, the humane killing of an animal from an incurable disease or the debilitating effects of advanced age.
Patient Education
Another responsibility of veterinarians is to keep animal owners apprised regarding the best practices for the care of their animals. Veterinarians offer suggestions for healthy diets, address problems with behavior and explain how to monitor animals for signs of disease. When animals become sick, veterinarians provide direct care, as well as thorough instruction for home treatments and how to administer any prescribed medicines.
In the case of zoonotic infections (diseases that can be transmitted from animals to humans), it is critical that veterinarians help to prevent the spread of these diseases by carrying out public education programs, providing proper vaccinations to susceptible animals, and performing biomedical research in universities and health institutions.
Euthanasia
A sad fact of pet ownership is that sometimes the kindest thing to do is to euthanize an animal that is sick or in pain and can't be treated to prolong life. Farm animals, racehorses and rescued wildlife are also sometimes sick enough or injured to the point where it is necessary to put them down. 2 Veterinarians, who are licensed to handle tightly-controlled medications used in euthanasia, are trained in the euthanasia of animals. They also comfort owners and often provide disposal services for animal remains while adhering to local laws. Veterinarians are also able to perform autopsies to determine the cause of death when required.
Legal Issues
Sometimes diseases are passed from animals to humans, and part of a veterinarian's job is to recognize and report when that happens. In the U.S., most states have laws stating that suspicion or confirmation of a communicable disease in an animal that has the potential to be passed to humans needs to be communicated immediately to a public health department. Veterinarians may take biological samples to confirm the presence of a communicable disease and coordinate a response with public health officials. 2
Ethical Concerns
The American Veterinary Medical Association has a code of ethics to which veterinarians adhere. This code includes standards for the humane and ethical treatment of animals, defines professional behavior, and outlines standards for patient relations, including protecting client privacy. Veterinarians are expected to transfer treatment records to colleagues when a client switches to another veterinarian, and to maintain professional and courteous relationships with colleagues. 3
Different Roles, Different Responsibilities
There are a number of concentrations which some veterinarians pursue alternative to private practice. Equine veterinarians work with horses; although many of these do work in private practice with individual horse owners, some are engaged or employed by commercial facilities such as racetracks, farms and stables.
Food animal veterinarians work with farm animals such as pigs, cattle, and sheep. Food safety and inspection veterinarians inspect and test livestock and animal products for major animal diseases, provide vaccines to treat animals, enhance animal welfare, conduct research to improve animal health, and enforce government food safety regulations. Research veterinarians work in laboratories, conducting clinical research on human and animal health problems. 4
According to consumer surveys, veterinarians are ranked among the most respected professionals in America. The importance of their role continues to expand as people recognize veterinarians as critical in preventing disease transmissions, ensuring food safety, promoting animal welfare, and ultimately protecting human health. 1
Are you a veterinarian, or do you plan to be one someday? Check out the current openings available on NexGen's Career Opportunities page. We're always looking for qualified individuals to join our rapidly-growing team!

1 healthcaresalaryworld.com.
2Christensen, M. Responsibilities of Veterinarians, chron.com, 2009.
3Career Trend: Veterinarians
4truity.com.
5American Veterinary Medical Association: Principles of Veterinary Medical Ethics of the AVMA
About NexGen Pharmaceuticals
NexGen Pharmaceuticals is an industry-leading veterinary compounding pharmacy, offering sterile and non-sterile compounding services Nationwide. Unlike other veterinary compounding pharmacies, NexGen focuses on drugs that are difficult to find or are no longer available due to manufacturer discontinuance or have yet to be offered commercially for veterinary applications, but which still serve a critical need for our customers. We also specialize in wildlife pharmaceuticals, including sedatives and their antagonists, offering many unique options to serve a wide array of zoo animal and wildlife immobilization and anesthesia requirements.
Our pharmacists are also encouraged to develop strong working relationships with our veterinarians in order to better care for veterinary patients. Such relationships foster an ever-increasing knowledge base upon which pharmacists and veterinarians can draw, making both significantly more effective in their professional roles.