Immobilization Anesthesia For Zoo Handlers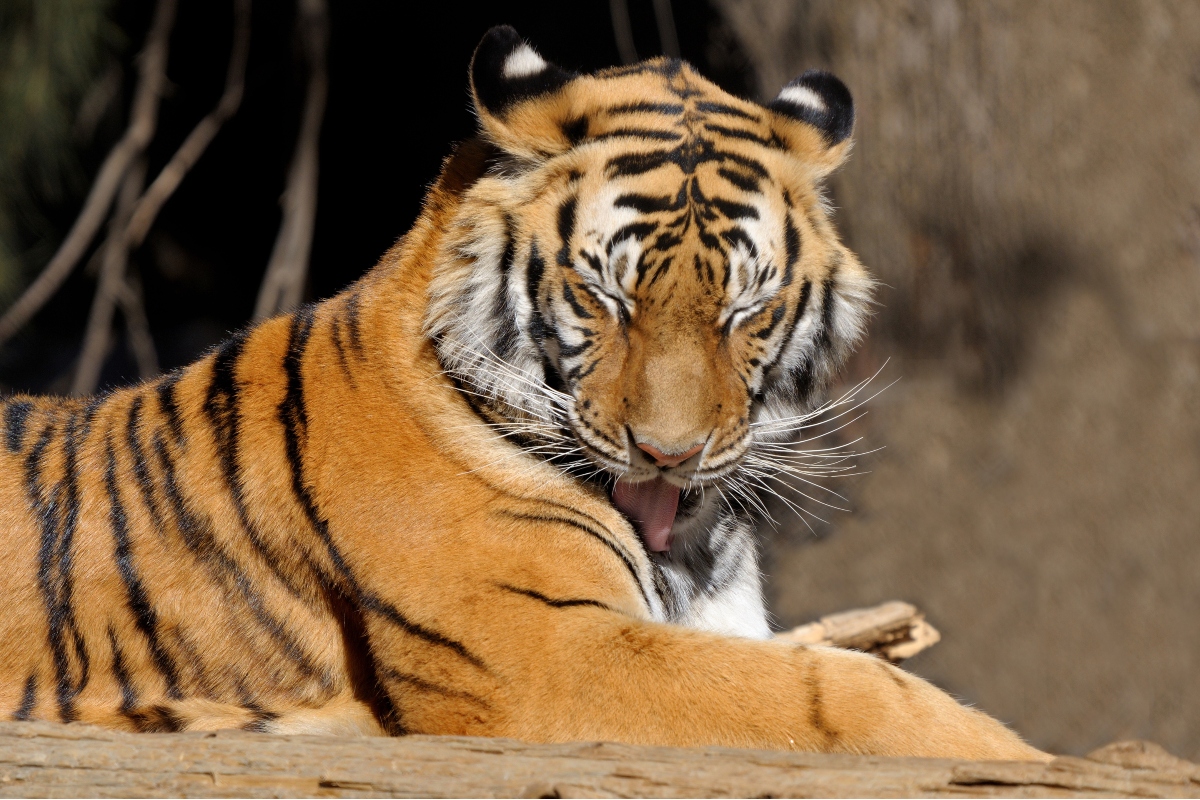 Many procedures that are routinely accomplished in domestic animals with minimal restraint require anesthesia for the welfare and safety of both the zoo animal and veterinarian. Therefore, the chemical immobilization of wild and exotic animals in the zoo setting (as opposed to in the field) is essentially a form of veterinary anesthesia conducted under substantially more difficult circumstances than in a practice setting.1
Situationally, the chemical immobilization of zoo animals involves far more control and predictability of the environment than sedating or anesthetizing the same animals in the field, but it still requires an abundance of caution and planning, as well as the requisite skills and qualified personnel. Although physiological responses during the maintenance of anesthesia are not different in a given species in the zoo (versus in the field), successful induction and recovery require significantly more knowledge and skills.2
Pharmacology and Protocols
The specific mechanism of action of most anesthetics remains unknown. Volatile anesthetics appear to share some common cellular actions with other sedative, hypnotic, or analgesic drugs. A sound theory of anesthetic action should provide an explanation for the observed correlation of potency with the oil/gas partition coefficient, the observation that a large number of diverse chemical structures can cause anesthesia, and explain why the agents produce side effects.3
While veterinarians in traditional practice settings are typically very well-versed in the action of commonly-used anesthetics and the physiological responses of familiar domesticated species, it can be an ongoing challenge for veterinarians to maintain stocks of the appropriate sedation and anesthetic drugs for animals in the zoo setting.
Veterinarians in a zoo setting are not only required to possess the normal complement of skills and qualifications of veterinarians working in a practice or research facility, but they must also be familiar with the unique anatomy and physiology of exotic species. Additionally, they must be readily able to adjust the general principles of anaesthesia to the physiological parameters of the species with which they are working.
Routes of Delivery
To have any effect on the animal, the immobilizing drug must be absorbed from the vascular tissue of the injection site and conveyed in sufficient volume through the circulatory system to the brain. The time (in minutes) from injection to a satisfactory level of immobilization is known as the induction time. The drug response in individual animals is influenced by a variety of factors.
Unlike chemical immobilization of wildlife in the field, barring the escape of an animal from a zoo enclosure, there is usually no need for drugs to be delivered remotely via dart. Still, the preferred route for the administration of an immobilizing drug is usually via intramuscular injection.
The neck is generally a suitable site for large animals with muscular necks. Care should be taken to avoid hitting the jugular vein, the upper neck and the head. The ideal injection site is the trapezius muscle mass at the upper base of the neck. This injection site is suitable for species such as elk, moose, buffalo, bear, the equids and larger antelopes, rhinoceros, hippopotamus and elephant. Animals with slender necks, such as gazelle, gerenuk, giraffe and impala should not be darted in this area.
In the event of an animal escaping from an enclosure, of course remote delivery of a drug may be necessary, in which case the same injection sites may still be used, assuming the above cautions are observed.
Chemical Immobilization of Zoo Animals: A History
Cyclohexamines (ketamine and tiletamine) have long been used for the immobilization of wide variety of zoo animals, particularly carnivores. Ketamine produces rapid dissociative anesthesia, analgesia and immobilization following IM administration in the treated animal. Normal protective reflexes (laryngeal, palpebral and corneal reflexes) are usually retained.4
Ketamine has a relatively wide margin of safety allowing for general estimation of body weight, but care must be taken to ensure that it is of sufficient concentration for larger wildlife species. High doses of ketamine alone may be used for immobilization of nondomesticated cats, however, salivation, muscle rigidity, convulsion and respiratory depression often occur. Many of these side-effects can be prevented by adding a suitable sedative or tranquilizer.4
Benzodiazepines (such as diazepam and midazolam) have been used along with ketamine in many cases in order to improve muscle relaxation and prolong anesthesia duration. These have anti-convulsant activity and produce sedation and muscle relaxation in treated animals.5
Xylazine, an alpha2-adrenergic agonist, is a potent CNS depressant with sedative, muscle relaxant and some analgesic properties. It has mostly been used in combination with ketamine for immobilization of wild animals. However, the literature asserts that alpha2-adrenergic agonists should not be used as the sole immobilizing agent in dangerous carnivores because they may appear sedated but can respond aggressively when stimulated.4
Custom Formulated Compounds
In response to the challenge of maintaining stocks of sedation and anesthetic drugs for animals in the zoo setting, custom compounding pharmacies have created wildlife-specific anesthetic medications. These premixed formulations are derived from the available knowledge on species with which the wildlife veterinarian is likely to encounter, but are available in concentrations that are more safe, effective and economical than executing "on-the-fly" formulations of existing medications.
Nominally, these are medications that have been formulated through the engagement of knowledgeable veterinarians and veterinary pharmacists with expertise in zoo and wildlife management. As such, these formulations are highly-specialized and targeted toward species or groups of species typically found in the zoo setting (small exotics, large exotics, large carnivores, primates, etc.). Some product lines even include specially-formulated "escape kits" for instances in which a zoo animal escapes from its enclosure.
There are many benefits to using such medications for the veterinarian, the support team and the animal alike. Among these are access to relevant and accurate drug dosages and volume calculations, safe capture (or re-capture) techniques, strategies of approach and medication delivery techniques.
Finally, human safety should be given a high priority when anesthetizing any dangerous wild species. It is the responsibility of the anesthetist (veterinarian) to ensure effective and safe immobilization before approaching any zoo animal.4
1Nielsen L. Chemical immobilization of wild and exotic animals. Iowa: Iowa State University Press, 1999; 227-281.
2Lewis JCM. Anesthesia of non-domestic cats. Hall, L.W., Taylor, P.M. Anaesthesia of the Cat. London: Bailliere Tindall, 1994; 310-349.
3West, G., et. al. Zoo Animal and Wildlife Immobilization and Anesthesia, Second Edition. John Wiley & Sons, Inc., 2014.
4Vesal, N. Immobilization and Anesthesia of African Lions. Iranian Journal of Veterinary Surgery, Vol. 2 No. 3, 2007.
5Thurmon JC, Tranquilli WT, Benson GJ. Anesthesia of Wild, Exotic, and Laboratory Animals. Lumb & Jones' Veterinary Anesthesia. 3rd ed. Baltimore: Williams & Wilkins, 1996; 183-209, 448-478, 686-735.
About NexGen Pharmaceuticals
NexGen Pharmaceuticals is an industry-leading veterinary compounding pharmacy, offering sterile and non-sterile compounding services nationwide. Unlike other veterinary compounding pharmacies, NexGen focuses on drugs that are difficult to find or are no longer available due to manufacturer discontinuance or have yet to be offered commercially for veterinary applications, but which still serve a critical need for our customers. We also specialize in wildlife pharmaceuticals, including sedatives and their antagonists, offering many unique options to serve a wide array of zoo animal and wildlife immobilization and anesthesia requirements.
Our pharmacists are also encouraged to develop strong working relationships with our veterinarians in order to better care for veterinary patients. Such relationships foster an ever-increasing knowledge base upon which pharmacists and veterinarians can draw, making both significantly more effective in their professional roles.
Disclaimer
The information contained in this blog post is general in nature and is intended for use as an informational aid. It does not cover all possible uses, actions, precautions, side effects, or interactions of the medications shown, nor is the information intended as medical advice or diagnosis for individual health problems or for making an evaluation as to the risks and benefits of using a particular medication. You should consult your veterinarian about diagnosis and treatment of any health problems. Information and statements have not been evaluated by the Food and Drug Administration ("FDA"), nor has the FDA approved the medications to diagnose, cure or prevent disease. Medications compounded by NexGen Pharmaceuticals are prepared at the direction of a veterinarian. NexGen Pharmaceuticals compounded veterinary preparations are not intended for use in food and food-producing animals.
NexGen Pharmaceuticals, LLC does not recommend, endorse or make any representation about the efficacy, appropriateness or suitability of any specific dosing, products, procedures, treatments, services, opinions, veterinary care providers or other information that may be contained in this blog post. NEXGEN PHARMACEUTICALS, LLC IS NOT RESPONSIBLE NOR LIABLE FOR ANY ADVICE, COURSE OF TREATMENT, DIAGNOSIS OR ANY OTHER INFORMATION, SERVICES OR PRODUCTS THAT YOU OBTAIN THROUGH THIS BLOG POST.