Chemical Immobilization Foundations 1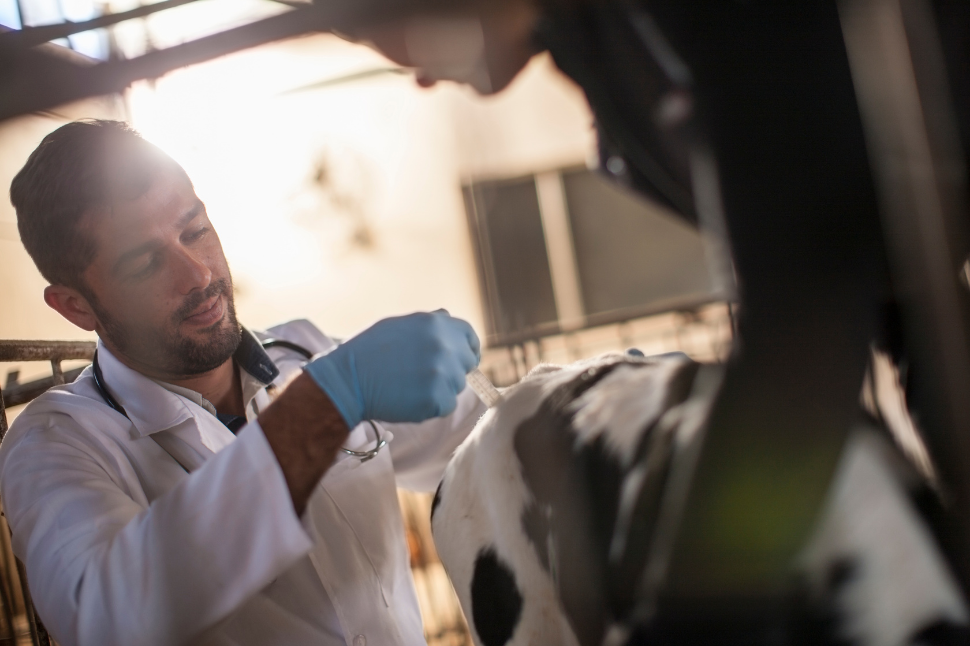 There are a number of zoological societies, universities and other organizations that offer education in safe capture chemical immobilization techniques for those who are interested in or who are pursuing careers in veterinary medicine, wildlife management, biology, zoology, animal control and related disciplines. The purpose of these programs is to provide guidance regarding the safe chemical immobilization of animals.
Through the San Diego Zoo Wildlife Alliance (SDZWA), the Zoological Society of San Diego currently offers free online in-depth previews to their courses covering the principles of and techniques relating to chemical immobilization: Chemical Immobilization Foundations 1 and Chemical Immobilization Foundations 2. These are two courses in their chemical immobilization e-learning series.
Chemical Immobilization Foundations 1
The broad objectives of chemical immobilization are to handle animals that are not acclimated to human contact in a manner that inflicts the least amount of distress and pain, and which affords the lowest risk of injury to animals and to those handling them.
This module consists of four topics:
Introduction to Chemical Restraint

Veterinarian Involvement
Precautions and Alternatives
Considerations Prior to a Capture Procedure
Those performing chemical immobilization should be knowledgeable in the proper anesthetic and delivery techniques suitable for the species, able to diagnose and treat potential medical complications that can arise during procedures and prepared to treat accidental human exposure to immobilizing medications.
The Role of the Veterinarian
In the United States, federal laws require that anyone engaging in the chemical immobilization of animals work under the guidance of a licensed veterinarian. All of the drugs used in the chemical immobilization of animals are prescription drugs or scheduled/controlled drugs, so in order to legally acquire them, these drugs must be obtained through a licensed veterinarian. The reason for this is that the U.S. Drug Enforcement Agency (DEA) seeks to keep these powerful drugs off the street due to their potential for abuse.
In some states, a veterinarian must be readily available on the premises whenever drugs are administered. In others, the veterinarian does not need to be present during the procedure, but must provide indirect supervision through written established protocols for medication dosage and delivery, medical monitoring techniques to be used during the procedure. The veterinarian remains legally responsible for the animal(s) and the involved drugs.
Ethical Concerns
Chemical Immobilization Foundations 1 also examines alternatives to chemical restraint, citing the ethical considerations and risks that need to be taken into account preceding any chemical immobilization event. These include such things as training and conditioning and methods of physical restraint. The module concludes with methods used in chemical immobilization and an overview of delivery systems.
The goal of Chemical Immobilization Foundations 1 is to enable personnel engaging in chemical immobilization to best recreate in the field the level of care given to an animal under ideal, controlled conditions. Whether a procedure is performed under ideal clinical conditions for a domestic animal, or under field conditions for a free-ranging wild animal, these personnel are responsible for performing the task with equal proficiency in accordance with ethical and humane safety considerations.

Interested in learning more about safe capture? The San Diego Zoo now offers courses in safe capture techniques and best practices. Learn reliable, safe, and effective techniques for the species you work with and the scenarios you encounter!
About NexGen Pharmaceuticals
NexGen Pharmaceuticals is an industry-leading veterinary compounding pharmacy, offering sterile and non-sterile compounding services nationwide. Unlike other veterinary compounding pharmacies, NexGen focuses on drugs that are difficult to find or are no longer available due to manufacturer discontinuance or have yet to be offered commercially for veterinary applications, but which still serve a critical need for our customers. We also specialize in wildlife pharmaceuticals, including sedatives and their antagonists, offering many unique options to serve a wide array of zoo animal and wildlife immobilization and anesthesia requirements.
Our pharmacists are also encouraged to develop strong working relationships with our veterinarians in order to better care for veterinary patients. Such relationships foster an ever-increasing knowledge base upon which pharmacists and veterinarians can draw, making both significantly more effective in their professional roles.
Disclaimer
The information contained in this blog post is general in nature and is intended for use as an informational aid. It does not cover all possible uses, actions, precautions, side effects, or interactions of the medications shown, nor is the information intended as medical advice or diagnosis for individual health problems or for making an evaluation as to the risks and benefits of using a particular medication. You should consult your veterinarian about diagnosis and treatment of any health problems. Information and statements have not been evaluated by the Food and Drug Administration ("FDA"), nor has the FDA approved the medications to diagnose, cure or prevent disease. Medications compounded by NexGen Pharmaceuticals are prepared at the direction of a veterinarian. NexGen Pharmaceuticals compounded veterinary preparations are not intended for use in food and food-producing animals.
NexGen Pharmaceuticals, LLC does not recommend, endorse or make any representation about the efficacy, appropriateness or suitability of any specific dosing, products, procedures, treatments, services, opinions, veterinary care providers or other information that may be contained in this blog post. NEXGEN PHARMACEUTICALS, LLC IS NOT RESPONSIBLE NOR LIABLE FOR ANY ADVICE, COURSE OF TREATMENT, DIAGNOSIS OR ANY OTHER INFORMATION, SERVICES OR PRODUCTS THAT YOU OBTAIN THROUGH THIS BLOG POST.