What Is Histrelin?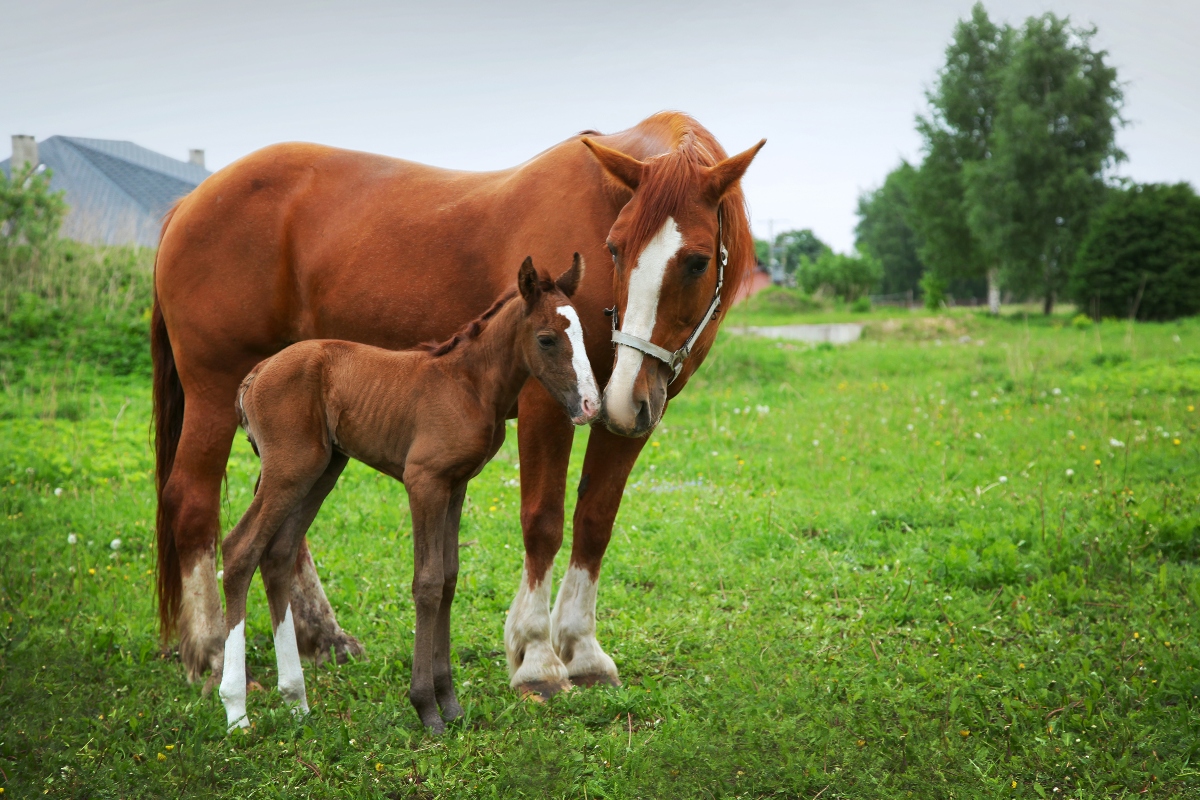 The administration of hormones to mares during breeding management is an essential tool for equine practitioners. Proper and timely administration of specific hormones to broodmares may be targeted to prevent reproductive disorders, to serve as an aid to treating reproductive disorders or hormonal imbalances, and to optimize reproductive efficiency, for example, through induction of estrus or ovulation.1
Gonadotropin releasing hormone (GnRH) is a naturally occurring decapeptide in mammals, including humans. The biologic action of GnRH (LHRH) is to stimulate the pituitary to release gonadotropins, especially luteinizing hormone (LH), but, also, follicle stimulating hormone (FSH). LH, in concert with FSH, stimulates ovarian follicular development; the LH surge ovulates the follicle.2
Background
Histrelin is a synthetic GnRH used to promote ovulation in horses. It possesses similar clinical efficacy in inducing ovulation in horses as deslorelin or hCG, but differs from the natural decapeptide GnRH in two amino acid substitutions.
Histrelin is an even more potent GnRH analogue than deslorelin, but with similar clinical efficacy in inducing ovulation in horses as deslorelin or hCG. Histrelin differs from the natural decapeptide GnRH in two amino acid substitutions.1

Results from initial studies suggested that both doses (0.5 mg and 1 mg) of histrelin resulted in ovulation in > 95% of estrus mares treated after follicle size and uterine edema scores met normal farm treatment parameters.2 Recently, a sustained-release (biorelease) formulation of histrelin was found to effectively induce ovulation within 2 days after administration.
Side Effects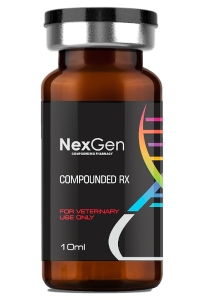 Excepting very few examples of animals that proved to be allergic to histrelin, very few adverse effects have been reported. It is advised to call your veterinarian for medical advice about side effects regarding histrelin use in mares. In rare cases, irritation has been reported at injection sites 1. Once again, it is advisable to consult your veterinarian.
1Pinto, C., DVM. Hormones and Breeding, AAEP Proceedings, Reproductive Endocrinology, Vol. 59, 2013.
2Burns, P., Gilley, R. Histrelin and its use in Mares, Keeping Current in Equine Theriogenology: The Mare, BioRelease Technologies 3rd Annual Review, November 15, 2011.

About NexGen Pharmaceuticals
NexGen Pharmaceuticals is an industry-leading veterinary compounding pharmacy, offering sterile and non-sterile compounding services in Nationwide. Unlike other veterinary compounding pharmacy, NexGen focuses on drugs that are difficult to find or are no longer available due to manufacturer discontinuance or have yet to be offered commercially for veterinary applications, but which still serve a critical need for our customers. We also specialize in wildlife pharmaceuticals, including sedatives and their antagonists, offering many unique options to serve a wide array of zoo animal and wildlife immobilization and anesthesia requirements.
Our pharmacists are also encouraged to develop strong working relationships with our veterinarians in order to better care for veterinary patients. Such relationships foster an ever-increasing knowledge base upon which pharmacists and veterinarians can draw, making both significantly more effective in their professional roles.