Suppressing the Estrous Cycle in Mares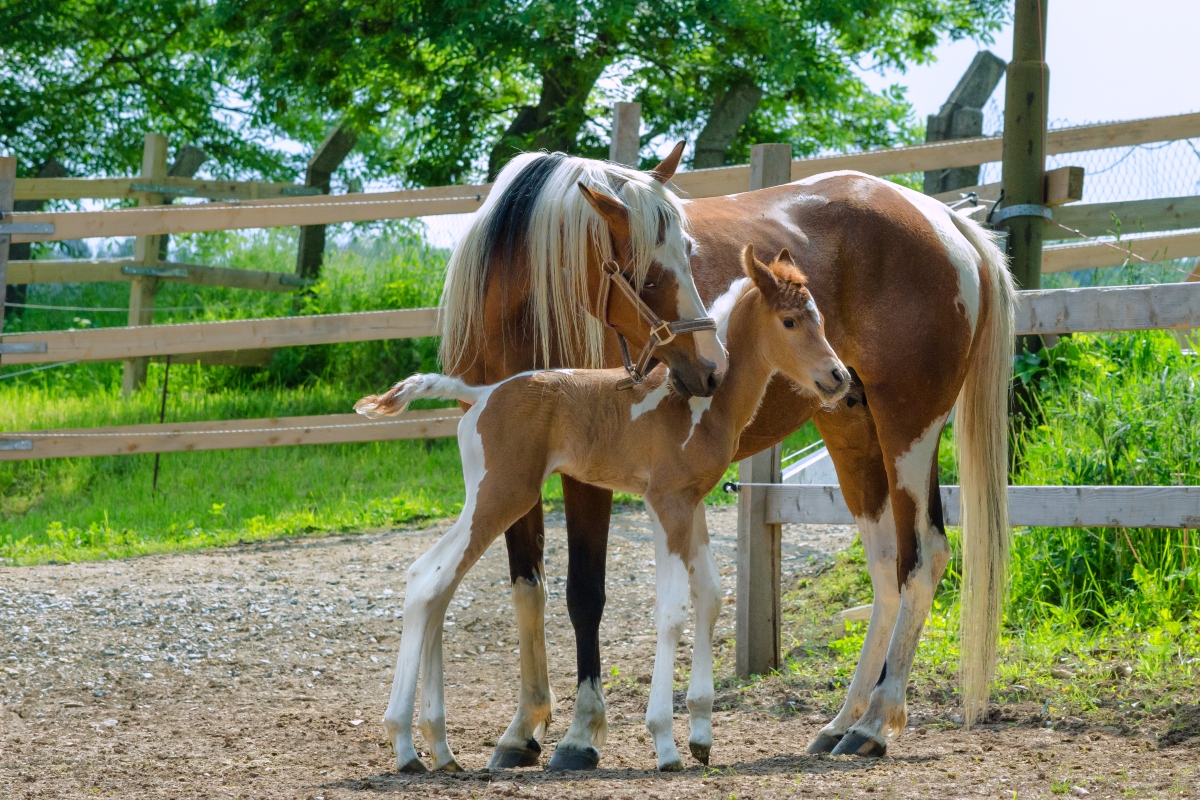 "Even the quietest of mares can turn into a proverbial fire-breathing dragon during her estrous cycle, which can make riding, training, competing, or handling these horses a challenge for any equestrian."1
Fortunately, over the years, veterinarians, horse owners and managers have developed effective methods by which to prevent or lessen the effects of estrus in mares while still allowing them to have a second "career" as a broodmare later in life.
When a mare exhibits unexpected or undesirable behavior that cannot be explained by illness or injury, the owner might suspect it is related to the mare's estrus cycle. He or she might notice the mare is more difficult to train or ride periodically, she might act aggressively towards other horses, wring her tail, urinate frequently, or exhibit pain or sensitivity in her flanks.1 Oddly enough, some of the behaviors or issues owners and trainers hope to eliminate with estrus suppression are actually things veterinarians and breeders look for in a broodmare.
Owners often ask veterinarians for options to keep mares from coming into heat, expecting that this will abbreviate the undesirable behavior. Estrus itself (that is to say, the heat period of the estrous cycle) may be suppressed, but this requires both patience and planning.
Progesterone and Progestin
There are four factors that owners and veterinarians should consider when implementing an estrus suppression treatment. "The treatment should be both safe for the mare and effective; however, it should also be reversible (so owners can breed the mare when her athletic career ends, or if she requires extensive time off due to injury) and cost-effective for the owner."2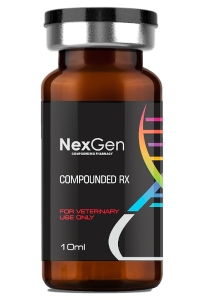 One of the most common hormones for estrus suppression is altrenogest. Altrenogest is a progestin of the 19-nortestosterone group commonly used to suppress or synchronize estrus in horses. It is used extensively in the reproductive management of mares to control the reproductive cycle, help maintain pregnancy, and help with behavior modification. Altrenogest has been demonstrated to maintain pregnancy in oophorectomized mares and may be of benefit in mares that abort due to subtherapeutic progestin levels. Altrenogest can be used safely for extended periods of time without adverse effects on ovarian function or future fertility. Alternatively, owners might elect to only treat the mare with altrenogest three to four days prior to the start of a competition to ensure estrus behavior doesn't interfere with her performance.2
Other options for suppressing estrus is extending the mare's natural corpus luteum (the structure formed after the follicle releases the egg, or ovulates, and then produces progesterone) function.1 These include the use of intrauterine devices, plant oils and other novel methods, although these are not usually as reliable as chemical manipulation (hormones).
Equine Breeding Products
You can find equine breeding products in our online store. Login to your account to view prices and purchase or create an account. Please note you must have a valid veterinarian license to create an account. If you do not, please forward our information to your veterinarian.
1Larson, E., Suppressing Estrus in Mares. Bloodhorse, Nov. 2012.
2Bradecamp, E., DVM. Estrus Suppression. AAEP Journal, Mar. 2010.

About NexGen Pharmaceuticals
NexGen Pharmaceuticals is an industry-leading veterinary compounding pharmacy, offering sterile and non-sterile compounding services nationwide. Unlike other veterinary compounding pharmacies, NexGen focuses on drugs that are difficult to find or are no longer available due to manufacturer discontinuance or have yet to be offered commercially for veterinary applications, but which still serve a critical need for our customers. We also specialize in wildlife pharmaceuticals, including sedatives and their antagonists, offering many unique options to serve a wide array of zoo animal and wildlife immobilization and anesthesia requirements.
Our pharmacists are also encouraged to develop strong working relationships with our veterinarians in order to better care for veterinary patients. Such relationships foster an ever-increasing knowledge base upon which pharmacists and veterinarians can draw, making both significantly more effective in their professional roles.