Prostaglandin Injection For Mares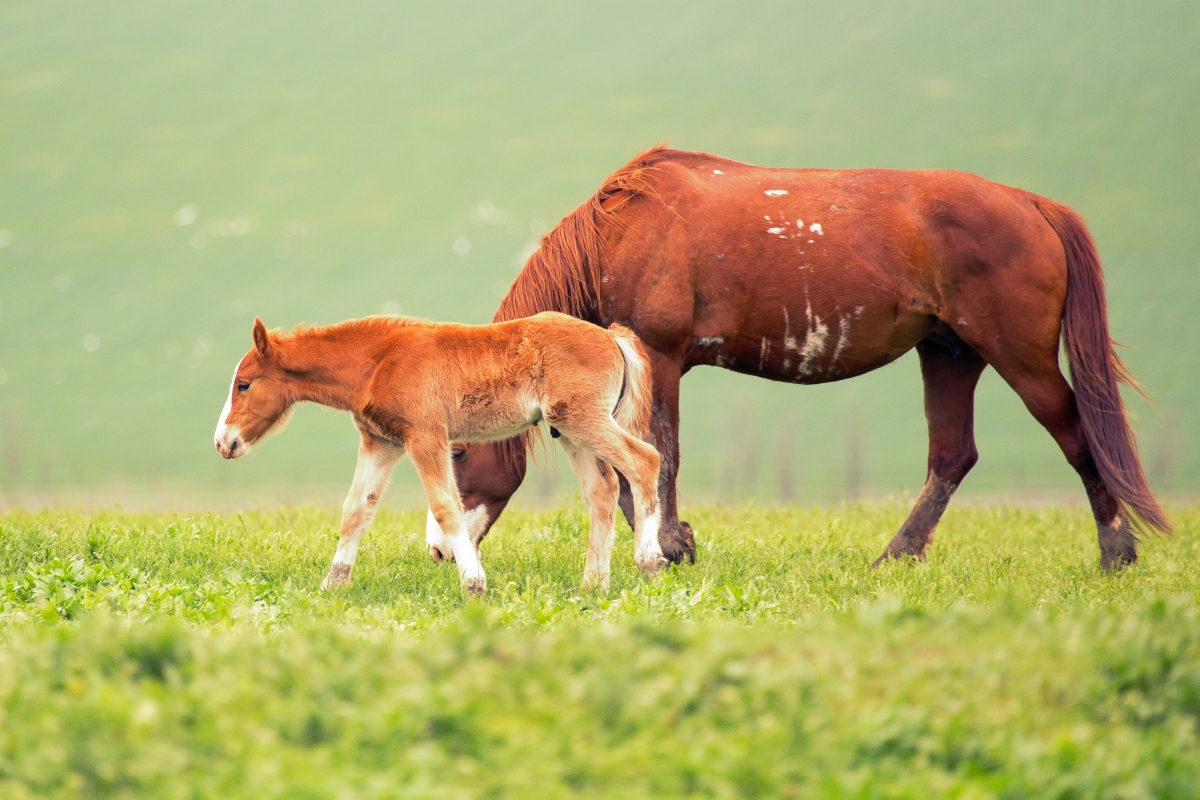 Horse owners and breeders are continually on the lookout for ways to help improve their mares' chances of becoming pregnant. One way that veterinarians are able to help is by administering prostaglandins.1 There are several forms of prostaglandins; in most cases, when discussing equine reproduction, the form being discussed is prostaglandin F2α (PGF2a).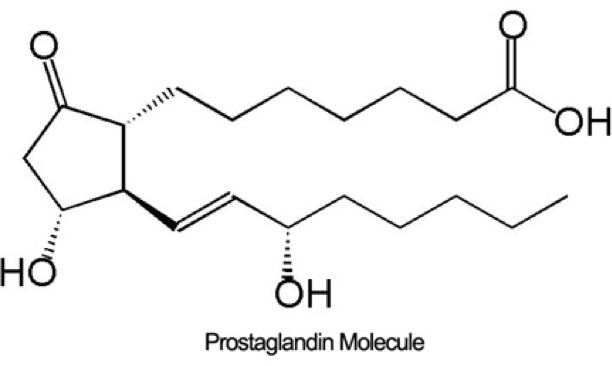 Origins and Function
Prostaglandin is a hormone secreted by the uterine endometrium in mares. One of its primary functions is the breakdown of the corpus luteum by a process called luteolysis. This breakdown of the corpus luteum results in a precipitous drop in progesterone, bringing the mare back into estrus. PGF2a also acts upon the myometrium—the musculature of the uterus—to produce contractions, as well as acting upon the cervix to promote dilation during foaling.2
The administration of prostaglandin during diestrus (when the mare is not in heat) induces luteolysis, or the degradation of the corpus luteum (the structure formed after the follicle releases the egg, or ovulates, and then produces progesterone). Following luteolysis, mares will return to an ovulatory estrus.1
Chemically, prostaglandin is any of a class of unsaturated fatty acids that are involved in the contraction of smooth muscle, the control of inflammation and body temperature, and many other physiological functions in the body. Synthetic prostaglandin is used in several ways to help control reproduction in mares by manipulation of the estrous cycle and in the termination of pregnancy.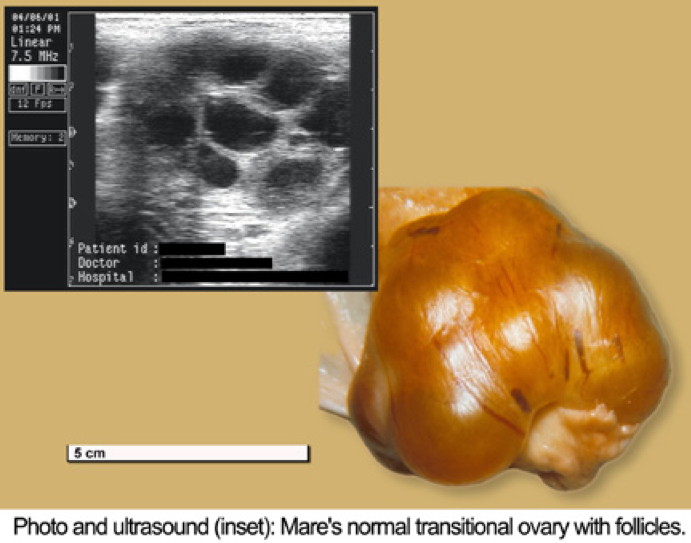 Indications
There are several scenarios in which veterinarians might choose to implement prostaglandin treatment:
Short Cycling—Veterinarians typically use prostaglandin to "short cycle" mares, or begin their return to estrus sooner than if allowed to progress through their cycle naturally. Following administration, mares can come into estrus and ovulate in as little as two to five days, if a large follicle (35 millimeters or greater) is in the ovary when prostaglandin is administered. For mares with a small follicle (less than 25 mm), it could take a week or longer to come into estrus. The average time for a mare to develop estrus is around four to six days.
Postpartum Mares—When a mare has a dystocia (difficult birth) or retains her fetal membranes, breeders and veterinarians might opt not to breed her on the following foal heat so her uterus can recover from inflammation and potential infections. In this scenario, instead of having horse owners waiting for mares to come into their second postpartum estrus, one strategy would be to treat mares with prostaglandin approximately five to seven days after ovulation in the foal heat, effectively short cycling her back into estrus.
Prolonged Diestrus—Veterinarians can administer a single dose of prostaglandin to mares in a state of persistent diestrus—one lasting more than 16 days post-ovulation. This should prompt mares to return to estrus.
Estrus Synchronization—This is likely the most useful in larger breeding operations, wherein breeders can use prostaglandin to synchronize mares' breeding cycles1
While the use of prostaglandin F2α may be an easy way to induce estrus, in order to successfully induce a timely estrus, it is essential to be thoroughly familiar with what structures are present on the mare's ovaries at the time of treatment and how large they are, which can be determined via several means by the veterinarian. It is then equally essential to treat the mare in a manner suitable based upon those findings.3 For example, follicles of inferior size may not give rise to ovulation regardless of treatment, so the owner or breeder must ensure that follicles of sufficient size are present.
Side effects are common, but not usually life-threatening and often diminish within an hour. Common side effects are restlessness, cramping, colic-like pain, panting, sweating, high heart rate, diarrhea, urination, and defecation. Mares that have been given high levels of anabolic steroids and other hormones may not respond to prostaglandin until their bodies are no longer under the effects of these drugs.4
Equine Breeding Products
You can find equine breeding products in our online store. Login to your account to view prices and purchase or create an account. Please note you must have a valid veterinarian license to create an account. If you do not, please forward our information to your veterinarian.
1Larson, E. Prostaglandins for Controlling Mares' Estrous Cycles. The Horse, ACT Symposium 2013, Aug. 2013.
2horsebreedersmagazine.com.
3equine-reproduction.com.
4equimed.com.
About NexGen Pharmaceuticals
NexGen Pharmaceuticals is an industry-leading veterinary compounding pharmacy, offering sterile and non-sterile compounding services nationwide. Unlike other veterinary compounding pharmacies, NexGen focuses on drugs that are difficult to find or are no longer available due to manufacturer discontinuance or have yet to be offered commercially for veterinary applications, but which still serve a critical need for our customers. We also specialize in wildlife pharmaceuticals, including sedatives and their antagonists, offering many unique options to serve a wide array of zoo animal and wildlife immobilization and anesthesia requirements.
Our pharmacists are also encouraged to develop strong working relationships with our veterinarians in order to better care for veterinary patients. Such relationships foster an ever-increasing knowledge base upon which pharmacists and veterinarians can draw, making both significantly more effective in their professional roles.