Romifidine Hydrochloride 1% Dosages & Usages
Given the wear and tear so many horses undergo as a result of their lifestyles (and, to be fair, ours), the field of veterinary medicine is continually searching for novel medications and new methods for pain relief in horses. "Managing pain in horses is important for a lot of reasons: There are humane benefits in addition to medical ones, such as maintenance of weight, shorter hospital stays, and lower total patient bills."1
In addition to the existing pharmaceuticals and novel medications, the quest for newer and gentler forms of pain relief for horses have led owners, managers and veterinarians to consider more esoteric forms of therapy, including holistic regimens, herbals and even acupuncture.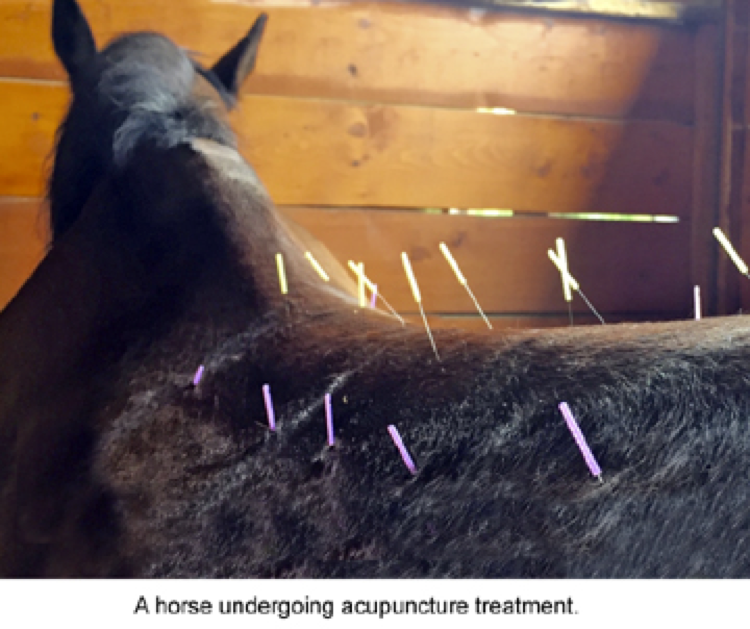 The routes of administration for pain medications given to horses includes:
Intravenously (IV);
Intramuscularly (IM);
Subcutaneously (SQ/SC);
Orally (PO);
Via epidural injection (into the spinal canal but outside the spinal cord);
Transdermally (through the skin); and
Continuous rate infusion (CRI, which is an IV at a low, constant dose).
Classes of Pain Medications for Horses
The classes of pain medications typically used in horses include:
Non-steroidal anti-inflammatory drugs (NSAIDs) These are effective for pain caused by inflammation and are often used in multimodal approaches. Common examples include phenylbutazone (Bute), flunixin meglumine (Banamine), meloxicam, carprofen, and the newer transdermally-applied medication diclofenac. Most can be used IV or PO, but they can have significant side effects, especially at high doses and when dehydration occurs. Transdermal NSAIDs carry a lower risk of side effects.
Opioids These medications act on the central nervous system to decrease pain perception and are often chosen for cases with severe pain. Common drugs include morphine, methadone, oxymorphone, butorphanol, fentanyl, and buprenorphine. Side effects can include gastrointestinal stasis (lack of motility) that can lead to impaction, bradycardia (slow heartbeat), hyperventilation, and excitation in nonpainful horses. Most are given IV, with some given SC, IM, or transdermally.
Alpha-2 agonists These drugs have a short duration of analgesia and are primarily used for sedation by IV, IM, and PO routes, although epidural, CRI, and intra-articular methods have been used. Xylazine, detomidine, romifidine, and medetomidine are common choices.
Local anesthetics These medications are commonly used as nerve blocks for isolating pain in lameness cases as well as to desensitize areas for more invasive procedures. Lidocaine, mepivacaine, bupivacaine, and ropivacaine are common options.
Epidurals The epidural route is probably best known for its common usage to kill pain in women delivering babies. However, it's also used in horses for severe hind-end lameness. A catheter can be placed to allow intermittent dosing, or medication can be given one time. Morphine, ketamine, tramadol, xylazine, and detomidine can be used, but some loss of motor function might occur.
Constant Rate Infusion (CRI) Several medications can be used via CRI; some are used to manage pain in cases such as burns and colics, while others can be used to manage pain and sedation for standing procedures. They often result in improvement of appetite and shorter hospital stays. Ketamine, butorphanol, detomidine, and medetomidine are common options.1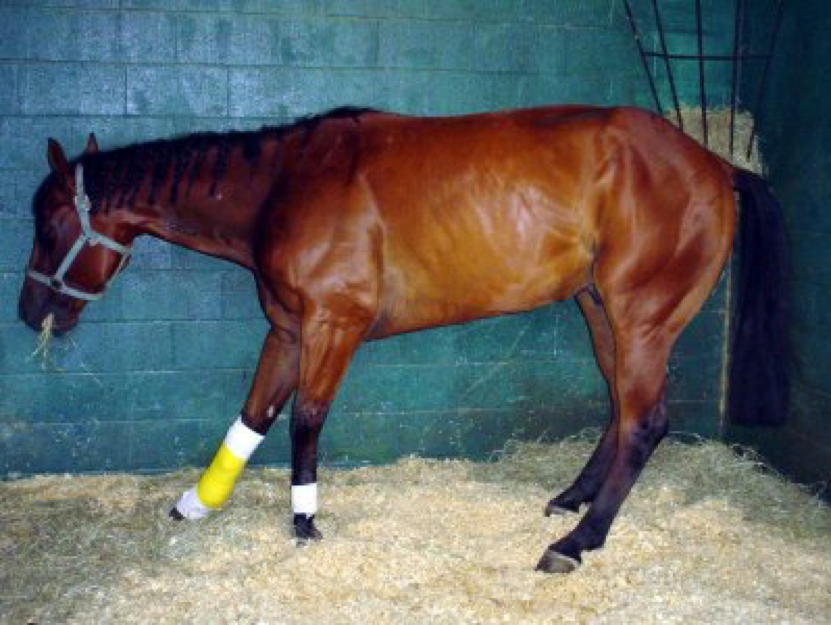 A Novel Medication
About 15 years ago, groups of American researchers began to study the sedative and analgesic effects of proposed doses of what was then a novel drug—romifidine hydrochloride—in horses. Romifidine had been available in Europe for some time, but had been marketed in the U.S. only more recently.2 Romifidine is from the same chemical family as xylazine and detomidine (an alpha-2 agonist).
Romifidine has sedative, muscle relaxant, and analgesic effects. It is indicated for use in adult horses as a sedative and analgesic to facilitate handling, clinical examinations and procedures, minor surgical procedures, and as a preanesthetic prior to the induction of general anesthesia. In certain European countries, it is approved for use in dogs and cats as a sedative/preanesthetic. Although not an approved use, romifidine has been used in cattle and foals.3
The researchers' findings showed that romifidine produced dose-dependent effects in the degree and duration of sedation and analgesia. Rectal temperature, and respiratory and heart rates decreased, and second atrioventricular and sinus block were observed.4
Pharmacologic effects of romifidine include sedation, analgesia, muscle relaxation, and reduced catecholamine release from the CNS. Thermoregulatory mechanisms may be altered. Peripherally, an initial vasoconstrictive response occurs with increases in blood pressure. Within 45-60 minutes, a hypotensive phase occurs. Heart rate can significantly decrease secondary to a vagal response to hypertension. A second-degree atrioventricular block may also occur. Antimuscarinic agents can prevent bradycardia, but their use is controversial as they can potentially cause hypertension, increased myocardial oxygen demand, and reduced GI motility.3
Recommended dosages for romifidine in horses are as follows:
Method
Dosage
Concentration
Period
Duration
Sedation and analgesia dose
Intravenous injection (slow)
0.04-0.120 mg/kg
10 mg/ml
Treatment
NA
Preanesthesia dose
Intravenous injection (slow)
0.1 mg/kg
10 mg/ml
Treatment
NA
Adverse effects connected with the use of romifidine in horses can include bradycardia, first- and second-degree atrioventricular heart block, and sinus arrhythmias (dose dependent). Initially, hypertension may occur followed by hypotension. In dogs and cats, romifidine may cause bradycardia, cardiac arrhythmias, hypotension, transient hyperglycemia, and alterations in thermoregulation (body temperature may increase or decrease depending on ambient temperature).3
The literature asserts that romifidine should not be used in animals hypersensitive to it or in combination with intravenous potentiated sulfonamides. It should not be used in horses with respiratory, hepatic, or renal disease, or other systemic conditions of compromised health.
Generally, however, romifidine is effective for longer periods, and horses appear less ataxic or wobbly when this drug is used in comparison to horses given xylazine or detomidine. It can also be used as a pre-anesthetic drug to calm horses before injectable or gas inhalation anesthesia is given.
1West, C. Pain Medications for Horses. The Horse, March, 2008.
2equimed.com.
3Plumb's Veterinary Drugs.
4Figueiredo, J., Muir, W.,Smith, J., Wolfrom, G. Sedative and Analgesic Effects of Romifidine in Horses. Intern J Appl Res Vet Med, Vol. 3, No. 3, 2005
About NexGen Pharmaceuticals
NexGen Pharmaceuticals is an industry-leading veterinary compounding pharmacy, offering sterile and non-sterile compounding services nationwide. Unlike other veterinary compounding pharmacies, NexGen focuses on drugs that are difficult to find or are no longer available due to manufacturer discontinuance or have yet to be offered commercially for veterinary applications, but which still serve a critical need for our customers. We also specialize in wildlife pharmaceuticals, including sedatives and their antagonists, offering many unique options to serve a wide array of zoo animal and wildlife immobilization and anesthesia requirements.
Our pharmacists are also encouraged to develop strong working relationships with our veterinarians in order to better care for veterinary patients. Such relationships foster an ever-increasing knowledge base upon which pharmacists and veterinarians can draw, making both significantly more effective in their professional roles.
Disclaimer
The information contained in this blog post is general in nature and is intended for use as an informational aid. It does not cover all possible uses, actions, precautions, side effects, or interactions of the medications shown, nor is the information intended as medical advice or diagnosis for individual health problems or for making an evaluation as to the risks and benefits of using a particular medication. You should consult your veterinarian about diagnosis and treatment of any health problems. Information and statements have not been evaluated by the Food and Drug Administration ("FDA"), nor has the FDA approved the medications to diagnose, cure or prevent disease. Medications compounded by NexGen Pharmaceuticals are prepared at the direction of a veterinarian. NexGen Pharmaceuticals compounded veterinary preparations are not intended for use in food and food-producing animals.
NexGen Pharmaceuticals, LLC does not recommend, endorse or make any representation about the efficacy, appropriateness or suitability of any specific dosing, products, procedures, treatments, services, opinions, veterinary care providers or other information that may be contained in this blog post. NEXGEN PHARMACEUTICALS, LLC IS NOT RESPONSIBLE NOR LIABLE FOR ANY ADVICE, COURSE OF TREATMENT, DIAGNOSIS OR ANY OTHER INFORMATION, SERVICES OR PRODUCTS THAT YOU OBTAIN THROUGH THIS BLOG POST.