Sucralfate Paste for Dogs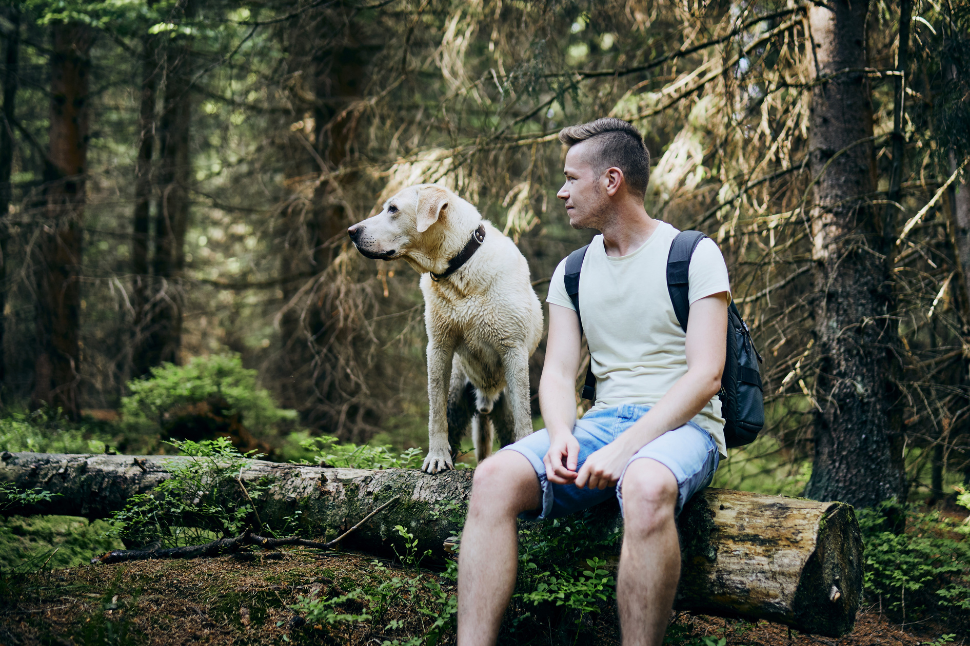 Gastric ulcers (or gastroduodenal ulcer disease) in dogs are lesions that form in the lining of the stomach or upper gastrointestinal tract. These occur when the surface layer (mucosal barrier) that lines the stomach becomes compromised. Many disease states and toxins can lead to these focal lesions, which are characterized by the disintegration of the superficial tissues.1
The mucosal barrier in the stomach and GI tract provides a complex mechanism of defense against the variety of substances that typically find their way into a dog's stomach and the highly acidic environment required to help break down food. Amazingly, this mechanism is able to handle inert objects, certain toxins and even infectious materials because its ability to secrete mucus on an "as-needed" basis helps to protect the lining of the GI tract from a wide variety of potential damage.
If this barrier is breached by injury, disease or certain medications however, the results can be quite serious. Continuous damage driven by the caustic environment in the GI tract and the body's own inflammatory mechanisms creates a self-perpetuating cycle of continuous damage. Should an ulcer in the GI tract become perforated, a life-threatening loss of blood can arise.
Causes of Ulcers in Dogs
In the dog, drugs such as Nonsteroidal anti-inflammatory drugs (NSAIDs), liver disease and cancer are the most common causes of gastrointestinal ulcers.2 Other maladies that can give rise to ulcers include kidney disease, Addison's disease, anxiety disorders, primary gastrointestinal diseases (such as inflammatory bowel disease and gastric dilatation volvulus), shock and sepsis.1 Extreme exercise has also been associated with gastric ulceration, particularly among sled dogs.3
There is no known breed predisposition for gastric ulceration in dogs.1 Some conditions that can give rise to ulcers however, have been associated with a breed predisposition. Gastric dilatation volvulus, Addison's disease, and inflammatory bowel disease are among these.3 Helicobacter organisms (such as Helicobacter pylori, the primary cause of gastric ulceration among humans) have been identified in the gastrointestinal tracts of dogs, although their role in gastric ulceration has not yet been definitively determined.
Symptoms and Diagnosis of GI Ulcers in Dogs
In the dog, the most common observable signs related to gastric ulceration include:
Poor appetite or no appetite
Dark, tarry stools
Bloody diarrhea
Vomiting, with or without signs of bleeding
Abdominal pain (detected upon palpation)
In extreme cases, the more severe symptoms of ulcers in a dog can include:
Anemia
Shock
Disorientation
Collapse
Loss of consciousness
Unfortunately, some dogs with GI ulceration do not display any clinical signs. In cases of severe ulceration (particularly if perforation has occurred), the dog may present with signs of pain, weakness, pallor, and shock.
A diagnosis of gastric ulceration is often derived from clinical signs and laboratory confirmation of blood in the stool, but it can be definitively diagnosed through endoscopy. A complete blood count, serum chemistry analysis and urinalysis are typically used to differentiate primary gastrointestinal disease from other causes. These methods can also help to identify or rule out secondary problems (comorbidities). Occasionally, the veterinarian may recommend additional tests, such as liver function testing.
Treatment of Gastrointestinal Ulcers in the Dog
Treatment for gastroduodenal ulcers can vary. If the case is not serious, the veterinarian may recommend such things as antacids and environmental and dietary changes. More often, medications called gastroprotectants are used to help reduce gastric acid production, alleviate inflammation and reduce pain.1 Treatment of the underlying cause(s), if identified, is crucial to the long-term success of gastric ulcer therapy.
Dogs suffering from dehydration due to vomiting or diarrhea may be prescribed intravenous fluids to restore hydration and electrolytes. If a bacterial cause of the ulcers has been identified, the veterinarian will generally prescribe antibiotics. Occasionally, natural remedies have been used in the treatment of GI ulcers in dogs. These include herbals such as licorice root, aloe vera, slippery elm, echinacea, and alfalfa. Supplements such as L-glutamine and quercetine can also strengthen the immune system and are believed to prevent new ulcers from forming. It is advisable to consult your veterinarian prior to putting a dog with ulcers on any treatment regimen. Emergency surgery may be indicated in cases of a perforated ulcer.
Sucralfate is a GI-mucosal protectant that is used to treat oral, esophageal, gastric, and duodenal ulcers and to prevent drug-induced gastric erosions.3 Originally developed as an adjunctive treatment for stomach ulcers in humans, sucralfate is a sucrose aluminum hydroxide compound that forms a gel-like webbing over ulcerated or eroded tissues, thus serving as a sort of a bandage. It is most effective in the stomach, duodenum and esophagus.4
Although the exact mechanism of action of sucralfate as an antiulcer agent is unknown, it appears to have a local effect, rather than a systemic one. After oral administration, sucralfate may react with hydrochloric acid in the stomach to form the aforementioned paste-like complex that preferentially binds to the proteinaceous exudates that are generally found at ulcer sites (eg, albumin, fibrinogen). Sucralfate may have some cytoprotective effects, possibly by stimulation of prostaglandin E2 and I2.3 It also has antacid activity, and is believed to bind to intact GI mucosa to form a protective layer.
In small animal veterinary practices, sucralfate is used in many conditions associated with stomach ulceration. Common examples include toxin ingestion, kidney failure, liver failure, certain forms of cancer, and megaesophagus. It is also often given with medications that are associated with stomach ulceration such as piroxicam or aspirin.4
Sucralfate Warnings
Because sucralfate is a locally-acting medication that is not absorbed into the body, it carries very limited potential for side effects. Approximately 2% of humans and dogs taking sucralfate will experience constipation as a side effect.3
The following medications bind to sucralfate; their efficacy will be lessened if sucralfate is present:
Tetracycline
Fluoroquinolone antibiotics
Digoxin
Azithromycin
Doxycycline
Erythromycin
Ketoconazole
Theophylline
Thyroxine
Sucralfate is contraindicated in patients with known hypersensitivity to the drug. Because it may cause constipation, it should be used with caution in animals in which decreased GI transit times might be deleterious.
Sucralfate Dosages
Sucralfate is available in liquid, paste and tablet forms. A dose of sucralfate lasts approximately 6 hours after it is taken orally. It is best if not given with food or separated from food by at least an hour.3
As a GI-mucosal protectant for conditions such as esophagitis, gastric or duodenal ulcers, and uremic gastritis, Plumb's Veterinary Drugs recommends 250 – 500 mg of sucralfate for toy-breed dogs and cats, and 1g PO two to four times a day for large dogs. Tablets may be crushed and suspended in water or compounded in a suspension as long as the preparation is used within 14 days.
1Davis, Michael S, and Katherine K Williamson. Gastritis and Gastric Ulcers in Working Dogs. Frontiers in veterinary science vol. 3 30. 4 Apr. 2016, doi:10.3389/fvets.2016.00030.
2Merck Veterinary Manual.
3Plumb's Veterinary Drugs.
4Webster C.R. Gastrointestinal drugs: Drugs that inhibit gastric acid secretion. In Roantree CJ (ed): Clinical Pharmacology. Jackson Hole, WY, Teton New Media, 2001, pp 102-105.
About NexGen Pharmaceuticals
NexGen Pharmaceuticals is an industry-leading veterinary compounding pharmacy, offering sterile and non-sterile compounding services nationwide. Unlike other veterinary compounding pharmacies, NexGen focuses on drugs that are difficult to find or are no longer available due to manufacturer discontinuance or have yet to be offered commercially for veterinary applications, but which still serve a critical need for our customers. We also specialize in wildlife pharmaceuticals, including sedatives and their antagonists, offering many unique options to serve a wide array of zoo animal and wildlife immobilization and anesthesia requirements.
Our pharmacists are also encouraged to develop strong working relationships with our veterinarians in order to better care for veterinary patients. Such relationships foster an ever-increasing knowledge base upon which pharmacists and veterinarians can draw, making both significantly more effective in their professional roles.
Disclaimer
The information contained in this blog post is general in nature and is intended for use as an informational aid. It does not cover all possible uses, actions, precautions, side effects, or interactions of the medications shown, nor is the information intended as medical advice or diagnosis for individual health problems or for making an evaluation as to the risks and benefits of using a particular medication. You should consult your veterinarian about diagnosis and treatment of any health problems. Information and statements have not been evaluated by the Food and Drug Administration ("FDA"), nor has the FDA approved the medications to diagnose, cure or prevent disease. Medications compounded by NexGen Pharmaceuticals are prepared at the direction of a veterinarian. NexGen Pharmaceuticals compounded veterinary preparations are not intended for use in food and food-producing animals.
NexGen Pharmaceuticals, LLC does not recommend, endorse or make any representation about the efficacy, appropriateness or suitability of any specific dosing, products, procedures, treatments, services, opinions, veterinary care providers or other information that may be contained in this blog post. NEXGEN PHARMACEUTICALS, LLC IS NOT RESPONSIBLE NOR LIABLE FOR ANY ADVICE, COURSE OF TREATMENT, DIAGNOSIS OR ANY OTHER INFORMATION, SERVICES OR PRODUCTS THAT YOU OBTAIN THROUGH THIS BLOG POST.