Pyrantel for Cats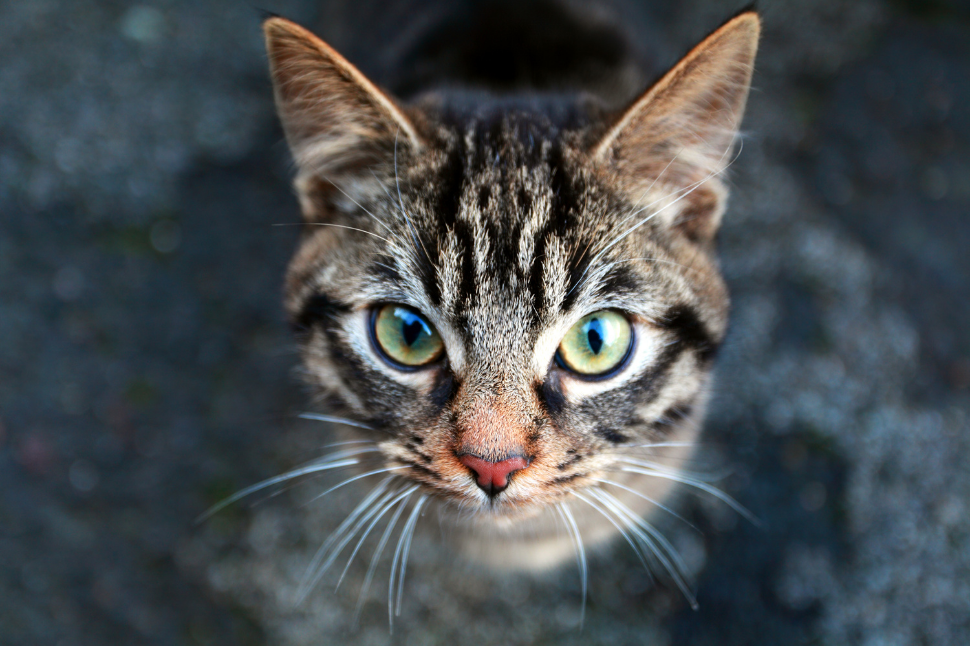 Gastrointestinal parasites are common in cats, with prevalence rates as high as 45% in some populations.1 Several types of gastrointestinal parasites can infect cats of any age, although infestations in kittens can be far more serious than in adult cats. Typically, the parasites most commonly encountered by cat owners are worms or one-celled protozoan organisms.
Many cats can be asymptomatic carriers of these parasites, while others become quite ill. Adult worms are not typically seen in a cat's feces, and parasitic eggs or larvae can lie dormant in the intestinal tract for extended periods of time until they become activated due to stress. The most common symptom of intestinal parasites in the cat is diarrhea, occasionally with blood in it. If the parasitic burden is large, vomiting may also occur, as well as decreased appetite, lethargy, weight loss/underweight body condition, or a poor general appearance. In some cases, a very heavy parasitic load will result in an intestinal obstruction.2 Cats that have excessive vomiting and diarrhea can become dehydrated and require intensive care.
The most common types of parasites are roundworms, tapeworms, hookworms, whipworms, coccidia and giardia. Of the most common parasites, roundworms and tapeworms are the two that are most likely to be seen in the stool. It is worth noting that several GI parasites of cats have the potential to infect humans.
Types of GI Parasites Infecting Cats
Roundworms (Toxascaris leonina and Toxocara cati) inhabit the intestines, and do not require an intermediate host to spread from cat to cat. The worms do not attach to the intestinal walls, but rather survive by eating food ingested by the host. Roundworms can be transmitted by ingesting the eggs that are passed in the feces of an infected cat. In growing kittens, a large parasitic load of roundworms can stunt the kitten's growth, cause serious digestive issues, and result in excessive gas formation. These kittens often have a characteristic pot-bellied appearance.3
Roundworms affect approximately 25% to 75% of cats, with higher rates in kittens.2 Adult roundworms are three to five inches long and light in color. Adult female worms produce fertile eggs that are passed in the infected cat's feces. The eggs require several days to several weeks to develop into the infective larval stage.
Cats usually become infected with Toxocara cati by ingesting eggs or rodents (transport hosts) that have larvae in their tissues.2 Kittens can ingest larvae that pass through an infected queen's milk, sometimes becoming infected soon after birth.3 Cats become infected with Toxascaris leonina by ingesting infective eggs in the environment or larvae in the tissues of rodents. T. leonina cannot pass across the placenta or the queen's milk, so cats less than two months of age rarely harbor this parasite.
Toxocara can infect humans! The Toxocara larvae migrate through the tissues of people, causing damage to various organs and the eyes, called visceral larval migrans and ocular larval migrans, respectively.4 Although these diseases are rare, they can be quite serious.
Hookworms (Ancylostoma and Uncinaria) are one of the most significant intestinal parasites of the cat.1 The hookworm is approximately ½ to 1" (1-2 cm) long and attaches to the lining of the small intestine where it feeds on the cat's blood. Consequently, hookworms can cause severe anemia in infected cats. The infective larvae can enter the host either by mouth or through the skin, particularly the feet. Eczema and secondary bacterial infection can occur due to irritation as they burrow through the skin.2
Tapeworms (cestodes) have long flattened bodies that resemble a tape or ribbon.2 These worms require an intermediate host, such as a flea, a bird or rodent in order to complete their life cycle. Thus, cats can't get tapeworms directly from another animal. Dipylidium caninum, the most common cat tapeworm, can cause digestive issues and the stunting of growth in kittens, but causes few problems in the adult cat. The intermediate host of Dipylidium is the flea, which cats pick up by eating infected fleas.
Taenia species of tapeworms usually infect adult cats and cause few problems. The intermediate hosts for Taenia species are small mammals such as rodents, rabbits and birds.
Whipworms are an uncommon parasite of cats in North America. Adult whipworms reside in the large intestine and usually do not cause disease, although heavy infestations may cause diarrhea.3
Stomach Worms are caused by Ollanulus tricuspis and Physaloptera species. Ollanulus infections occur occasionally in the U.S., and are more common in free-roaming cats and those that are gang-housed. Cats become infected by ingesting the vomit of another cat. Chronic vomiting and loss of appetite, along with weight loss and malnutrition may be seen, although some infected cats show no signs of disease.2
Physaloptera infections are even more rare than Ollanulus infections.1 The adult female worms attach to the stomach lining and pass eggs that are eaten by an intermediate host, usually an insect. After developing within the intermediate host, the parasite causes infection when a cat ingests the insect or a transport host, such as a mouse, that has eaten an infected insect.3 Cats infected with Physaloptera may experience vomiting and loss of appetite. A diagnosis of Physaloptera requires microscopic detection of parasite eggs in the stool, or seeing the parasite in the vomit.
Coccidia is caused by Isospora sp., a microscopic one-celled organism. Nearly all cats become infected with Isospora felis during their lifetimes, usually by ingesting a cyst, the egg-like stage that is passed in the feces and matures in soil. Cysts can be infective within six hours of being excreted in feces.
Isospora infections usually do not give rise to clinical disease in adult cats, but can cause significant disease in kittens, where the coccidia may destroy the lining of the intestine and cause mucousy diarrhea.2 Infected kittens may also experience vomiting or a decreased appetite. Accurate diagnosis relies upon demonstration of microscopic cysts in the feces.
Giardia are one-celled protozoan organisms that ambulate using whip-like tails and parasitize the small intestine of cats. Giardia infections (called giardiasis) occur in less than 5% of cats,3 but rates can be much higher in some environments. Cats become infected by ingesting Giardia cysts in the feces of another infected animal, usually a littermate or chronic carrier cat.
After ingesting cysts, it takes five to 16 days before a cat will show signs. Signs of infection may include acute or chronic diarrhea, although the majority of Giardia-infected cats show no signs. They can remain a source of infection to other cats, although several exposures may be required to transmit infection.
Toxoplasma (Toxoplasma gondii) is a single-celled protozoan parasite that infects most species of warm-blooded animals, including humans, and causes the disease toxoplasmosis (cdc.gov). Cats are the definitive host for the Toxoplasma gondii organism.2 Infection is fairly common, but rarely causes disease in cats. Cats become infected by eating any of the three infective stages of Toxoplasma. The organism multiplies in the small intestine and the oocysts are excreted in the feces after two to three weeks.
The oocysts take approximately one to five days to become infective after being shed, which accentuates the importance of daily cleaning of the litter box to control the spread of toxoplasmosis. Toxoplasmosis can be transmitted to humans, although most otherwise healthy people infected with this organism show few if any signs of disease. The exceptions to this are immunocompromised individuals and pregnant women, both of whom should be very careful to avoid exposure to infective Toxoplasma oocysts (cdc.gov).
Treatment of GI Parasites in Cats
Pyrantel is a pyrimidine anthelmintic used primarily for ascarids in a variety of species.4 Pyrantel is FDA-approved for the removal of ascarids (eg, Toxocara canis, Toxascaris leonina) and hookworms (eg, Ancylostoma caninum, Uncinaria stenocephala) in dogs.2 Pyrantel is not FDA approved as a single entity for use in cats; however, its use is considered safe to address similar internal parasites as described for dogs.
Pyrantel is FDA approved in horses for the removal of Strongylus vulgaris, S equinus, and Parasacaris equorum.4 It has variable activity against Oxyuris equi, S edentatus, and small strongyles. Pyrantel at twice the recommended dose is active against ileocecal tapeworms (eg, Anoplocephala perfoliata); however, resistance has been reported.
Although there are apparently no pyrantel products that are FDA approved for use in cattle, sheep, or goats, the drug is effective for the removal of Haemonchus spp, Ostertagia spp, Trichostrongylus spp, Nematodirus spp, Chabertia spp, Cooperia spp, and Oesophagostomum spp.4
Dosages of Pyrantel for cats are as follows (Adapted from Plumb's Veterinary Drugs):
Pyrantel as a single agent:
Susceptible parasites (extra-label):
a) Pyrantel pamoate 20 mg/kg PO; repeat when necessary. Not approved for use as a single entity in cats; however, data indicate pyrantel is safe and effective in cats. Assure the liquid is mixed prior to use. Tablets may be broken for accurate dose administration.
b) Kittens: Can be treated as early as 2 to 3 weeks of age at 5 – 10 mg/kg PO; dose can be repeated every 2 to 3 weeks until kittens are at least 12 weeks of age.
Please consult your veterinarian prior to beginning any treatment regimen.
1Palmer, C. National study of the gastrointestinal parasites of dogs and cats in Australia. In: Veterinary Parasitology, Volume 151, Issues 2–4, 14 February 2008, Pages 181-190.
2Yang Y, Liang H. Prevalence and Risk Factors of Intestinal Parasites in Cats from China. Biomed Res Int. 2015;2015:967238. doi:10.1155/2015/967238.
3Coelho, Willian & Apolinário-Coêlho, Juliana & Gomes, Jancarlo & Amarante, Alessandro & Bresciani, Katia. (2012). Gastrointestinal Parasites in Domestic Cats. 10.13140/2.1.1022.5601.
4Plumb's Veterinary Drugs.
About NexGen Pharmaceuticals
NexGen Pharmaceuticals is an industry-leading veterinary compounding pharmacy, offering sterile and non-sterile compounding services nationwide. Unlike other veterinary compounding pharmacies, NexGen focuses on drugs that are difficult to find or are no longer available due to manufacturer discontinuance or have yet to be offered commercially for veterinary applications, but which still serve a critical need for our customers. We also specialize in wildlife pharmaceuticals, including sedatives and their antagonists, offering many unique options to serve a wide array of zoo animal and wildlife immobilization and anesthesia requirements.
Our pharmacists are also encouraged to develop strong working relationships with our veterinarians in order to better care for veterinary patients. Such relationships foster an ever-increasing knowledge base upon which pharmacists and veterinarians can draw, making both significantly more effective in their professional roles.
Disclaimer
The information contained in this blog post is general in nature and is intended for use as an informational aid. It does not cover all possible uses, actions, precautions, side effects, or interactions of the medications shown, nor is the information intended as medical advice or diagnosis for individual health problems or for making an evaluation as to the risks and benefits of using a particular medication. You should consult your veterinarian about diagnosis and treatment of any health problems. Information and statements have not been evaluated by the Food and Drug Administration ("FDA"), nor has the FDA approved the medications to diagnose, cure or prevent disease. Medications compounded by NexGen Pharmaceuticals are prepared at the direction of a veterinarian. NexGen Pharmaceuticals compounded veterinary preparations are not intended for use in food and food-producing animals.
NexGen Pharmaceuticals, LLC does not recommend, endorse or make any representation about the efficacy, appropriateness or suitability of any specific dosing, products, procedures, treatments, services, opinions, veterinary care providers or other information that may be contained in this blog post. NEXGEN PHARMACEUTICALS, LLC IS NOT RESPONSIBLE NOR LIABLE FOR ANY ADVICE, COURSE OF TREATMENT, DIAGNOSIS OR ANY OTHER INFORMATION, SERVICES OR PRODUCTS THAT YOU OBTAIN THROUGH THIS BLOG POST.